Welcome to Urban Financial Services Coalition International Summit
UFSC Members, Partners and Sponsors:
The Urban Financial Services Coalition (UFSC) will hold its 39th Annual International Summit on June 13-14, 2013 in St. Louis, MO. The summit will give hundreds of members and constituents an opportunity to convene and discuss the ongoing changes in the financial services industry that affect their personal and professional lives.
The summit will be a collaborative initiative of the St. Louis and Kansas City UFSC chapters and will include information sessions for small businesses and business professionals, a CEO Symposium led by leaders of major businesses and Intercollegiate Oratorical and Youth Business Plan competitions. These summit components will be held at the headquarters of the Federal Reserve Bank of St. Louis, One Federal Reserve Bank Plaza, Broadway and Locust Streets, St. Louis, MO 63102. The summit will culminate with a Community Empowerment Day event that is free to the public.
The Urban Financial Services Coalition, formerly the National Association of Urban Bankers, is a nonprofit organization of diverse professionals in the financial services industry and related fields. Affiliation with UFSC offers a unique opportunity to influence the shape of the banking and financial services industry. UFSC promotes the personal and professional growth of its members and collectively articulates concerns and marshals resources to improve the economic development of under-served communities.
UFSC supports programs that offer practical benefits for diverse financial services professionals, banks and financial institutions. UFSC's underlying goals and objectives are to foster the interest and increase the number of minorities in the financial services industry; strengthen the financial fitness of low-income communities; and provide scholarship programs for minority youth pursuing financial services careers.
The Summit will culminate with an awards reception where outstanding members, chapters and community leaders will be recognized for their dedication to UFSC and its mission.
Consider this your personal invitation to join us in St.Louis, Missouri as we continue to support our communities and develop our members.
"Be the Financial Change",

Ditu Kasuyi
International President
Urban Financial Services Coalition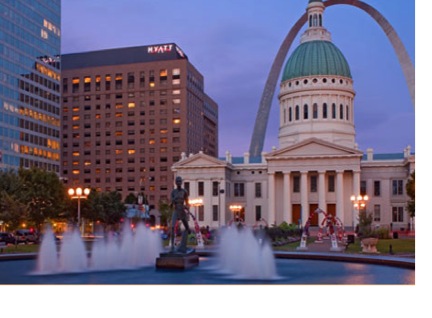 The Hyatt Regency at the Arch will serve as the International Summit host hotel. The UFSC International Summit Special Rate is $129 per night for single occupancy and $135 per night for double occupancy. UFSC registered guests will also receive FREE breakfast every day of the conference in one of the hotels fine restaurants. To take advantage of these great rates please visit https://resweb.passkey.com/go/UrbanFinancial or call the hotel at 1-888-421-1442 and mention UFSC. There are a limited number of reserved rooms at this rate and they will not last long. We encourage everyone to call and to reserve your rooms early to take advantage of the great rates!